Masters Students
Lea Elsemüller
Lea completed her Masters thesis on Quantifying the Intertropical Convergence Zone using wind convergences in November 2021.
Research Interests
Climate data analysis
ITCZ analysis and prediction
Deep neural network
Bayesian inference
Supervised and unsupervised learning
Bachelors Students
Alexej Onken
Alexej completed his Bachelor's thesis on the Evolution of ENSO precipitation teleconnections in March 2022.
Link to Alexej's Bachelors Thesis
Markus Deppner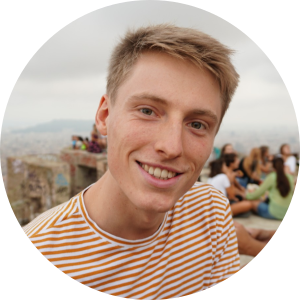 Markus completed his Bachelors thesis project on ENSO impact on river discharge in South America in October 2021.
Research Interests
General climate data analysis
Impacts and connections of the El Niño Southern Oscillation
Interactions between climatic systems
Probabilistic Models (Gaussian Process Regression)
Data reconstruction and prediction