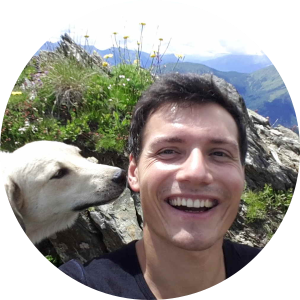 Contact
Cluster of Excellence "Machine Learning"
Maria-von-Linden-Str. 6
72076 Tübingen
+49 7071 2970895
jakob.schloer@uni-tuebingen.de
---
I'm a theoretical physicist mainly interested in climate data analysis using probabilistic models.
Research Interests
Climate data analysis (i.e. spatial-temporal data from satellites and meteorology)
El Nino Southern Oscillation diversity
Generative models (Hidden Markov models, Variational Autoencoders)
Representational learning
Physics-informed Machine Learning (parameter inference, EnKF)
Uncertainty quantification
Climate networks
---
CV
I obtained my Bachelor in Physics at the University of Konstanz which was followed by a Masters in Physics at the University of Regensburg. During my studies I spent five months at the Weizmann Institute of Science in Israel and half a year at Bosch Research in Renningen. Since September 2020, I'm a PhD student in the Machine Learning for Climate Science group at the University of Tübingen and I'm part of the International Max-Planck Research School for Intelligent Systems. Privately, I love sports, nature and wildlife.
My CV can be found here.
---
Publications and conferences
2022
Felix M. Strnad, Jakob Schlör, Christian Fröhlich, and Bedartha Goswami, Teleconnection patterns of different El Nino types revealed by climate network curvature, arXiv Preprint (2022), 2203.07035
2021
2020
Daniel Hernangómez-Pérez, Jakob Schlör, David A. Egger, Laerte L. Patera, Jascha Repp, and Ferdinand Evers, Reorganization energy and polaronic effects of pentacene on NaCl films, Phys. Rev. B 102, 115419 (2020)
[pdf]